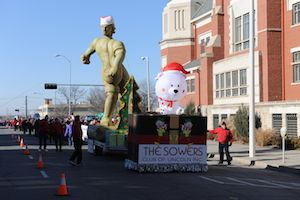 You can help us help others . . . Tax deductible gifts to the Foundation may be made in several ways: 
Cash
The easiest way to contribute. Gifts are deductible for those who itemize.
Insurance
Life insurance policies that you own and no longer need for family protection may be donated.
Stocks
You may transfer ownership of stocks. The tax-deductible gift amount is the current value of the security, and there is no capital gains tax liability on appreciation.
Bequest
This is a practical way to make contributions and may be beneficial for estate planning. This will not give you current tax savings, but does remove assets from an estate which may be subject to federal taxes.
Memorials
A very special way to pay tribute to loved ones.
For more information contact: 
The Sowers Club of Nebraska Foundation
1701 S. 17th Street, Suite 1H 
Lincoln, NE 68502 
(402) 438-2244